LightStream is a national online consumer lending
division of 
 Truist Bank. They offer personal loans that can be used for almost any purpose. 
LightStream has a small internal creative team. Because the team is small, I get to cross between UI/UX design, concept creation and even print design.​​​​​​​ 
Most of the work I do is protected by an NDA. You can still see lots of the pieces I touched by taking a look at our live website now: LightStream. I've done lots of work for the hero banners, I created the icons library as well as helped QA'd lots of the live components that make up this site.
​​​​​​​​​​​​​​
I'm responsible for updating and evolving a design system management tool using Invision & Sketch which allows our team to design at scale and speeds up our process. 
As a UI designer I also create responsive prototypes and wireframes for full-page layouts or individual components. I communicate with developers to reach our end goal and I QA every component/page that I design. 
I really enjoy applying UX principles to the creation of internal tools like this one. After all, designers are also humans that need user friendly tools!
When I joined LightStream it became clear that a big pain point for the design team was the process of changing rates for banner ads. Every time a rate change would hit, it would take 4-5 days of a designer's full attention to change the rates in our 200+ banner ads. 
A banner ad system. This banner ad system uses the same tools and principles we used to build our design system. All banners live in one place and the architecture of the system is all interconnected making it super easy to change rates or colors. The production time is now down to a day and a half.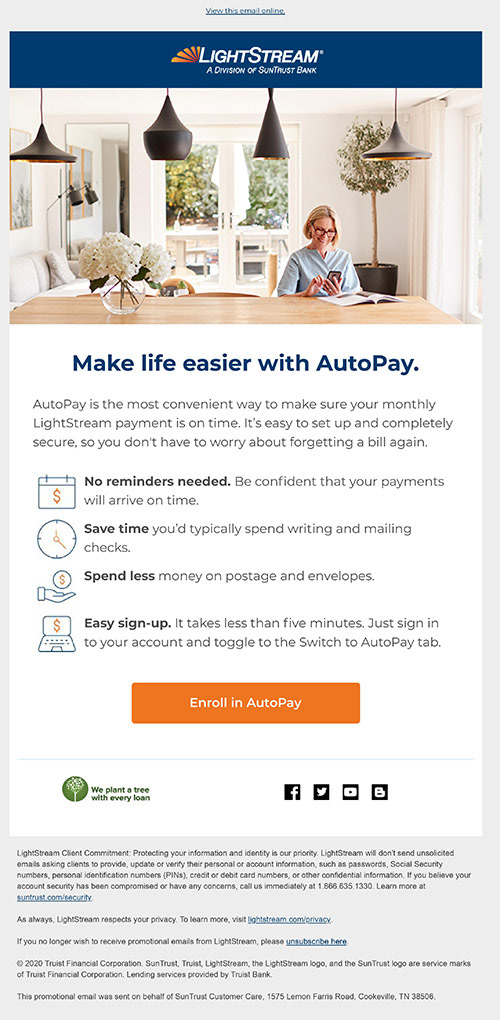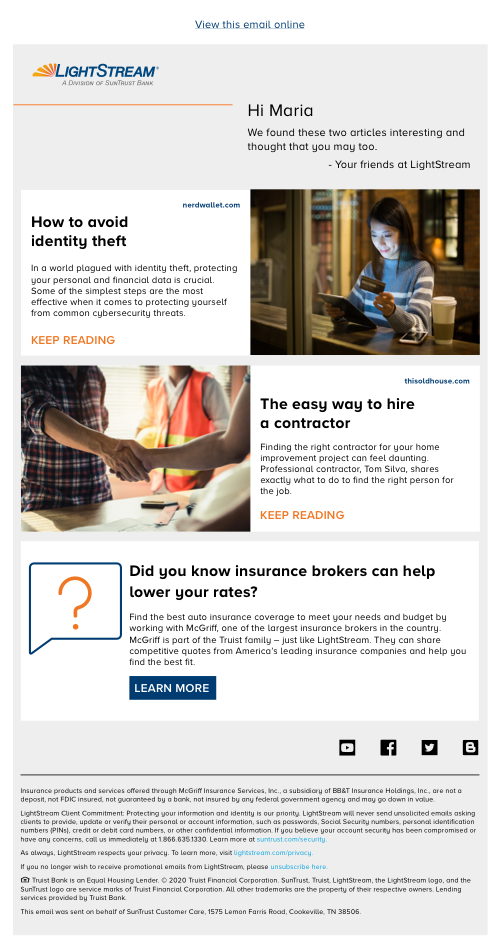 PARTNER ADVERTISEMENT PIECES
​​​​​​​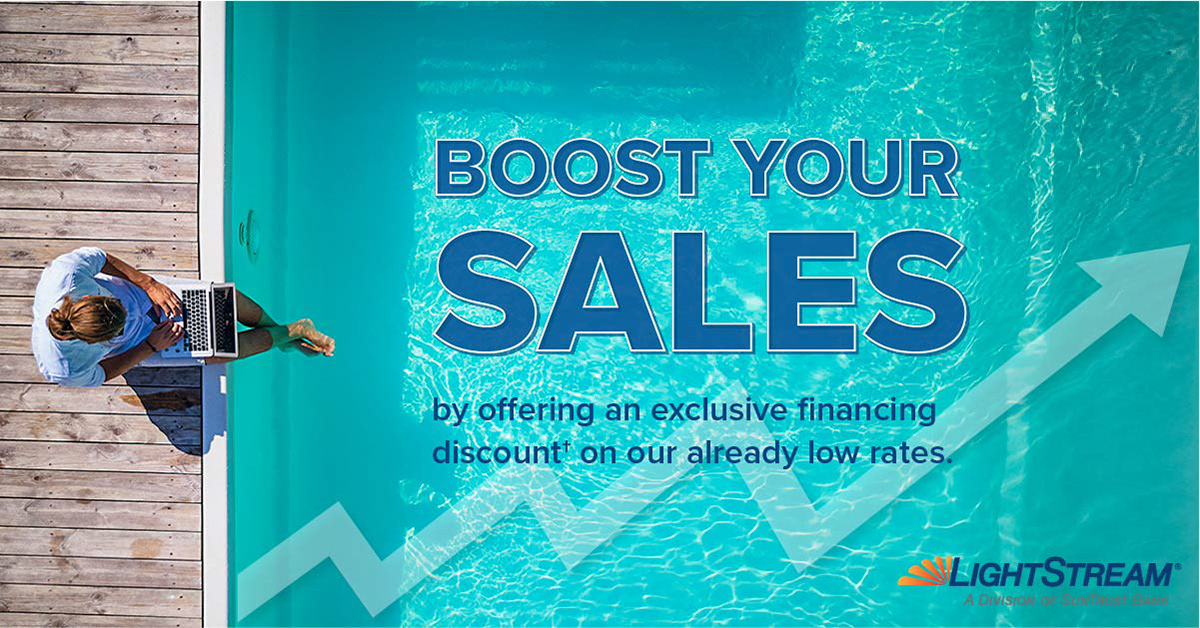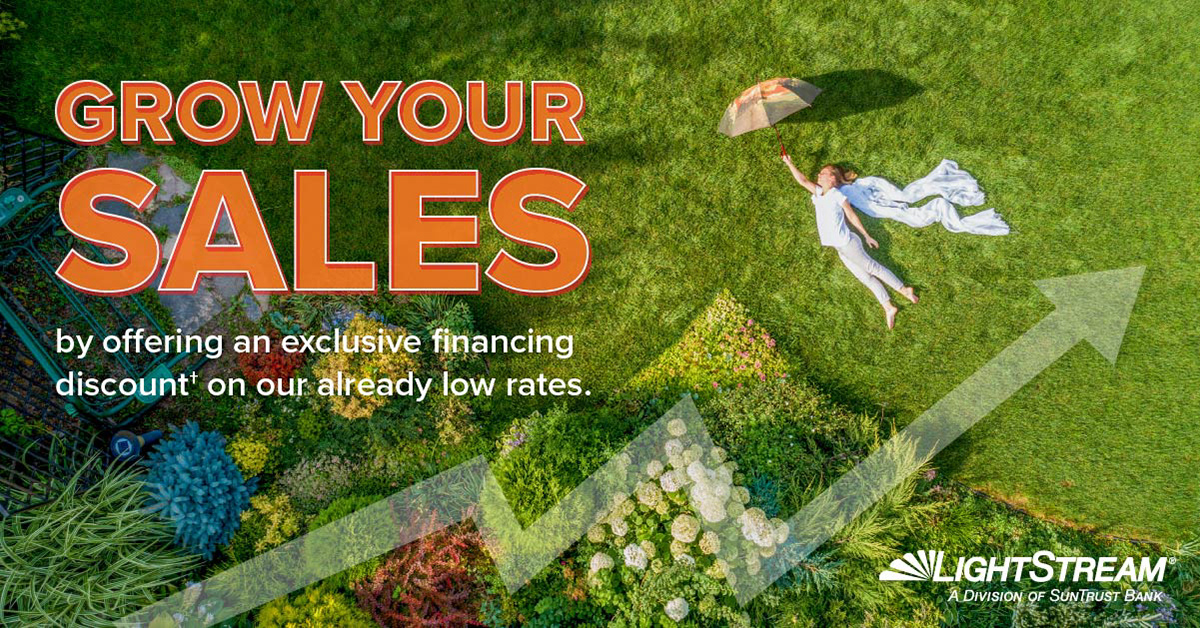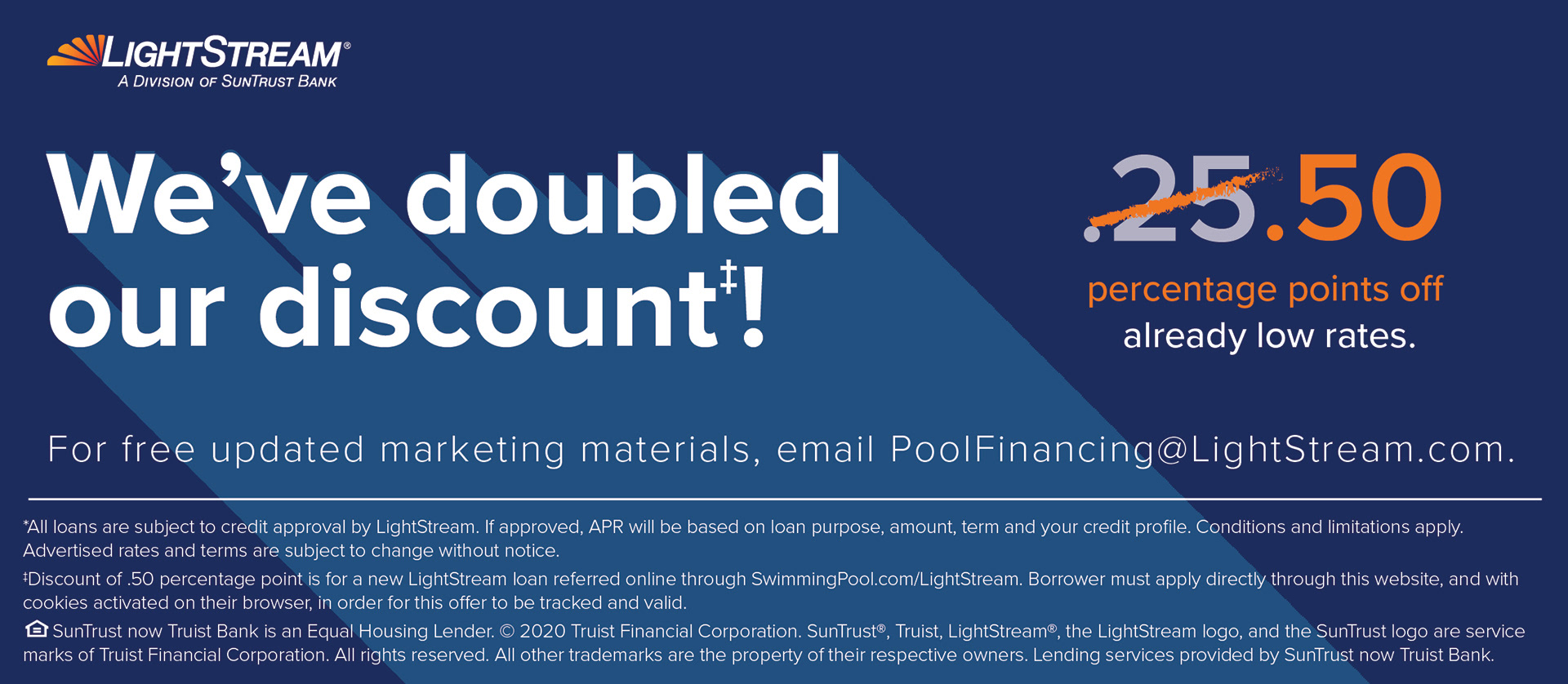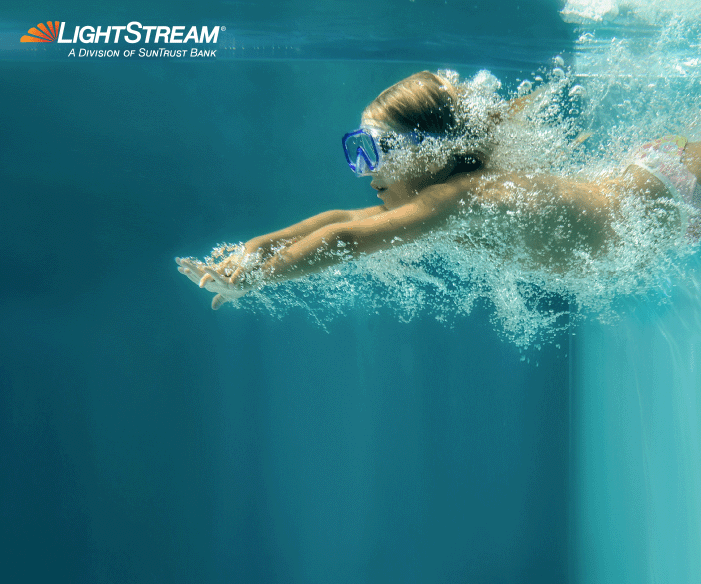 I took assets from Adobe Stock Images and repurposed those to match our brand. A big part of my work at LightStream has been to unify our band and give it more consistency.