My role was to create a UX/UI design concept for three of the main pages of a software application for a laboratory instrument.
This software application connects to a medical instrument that helps medical laboratory technicians manage data from patients samples. The application can be accessed only on desktop devices.
​​​​​​​
The interface allows touch screen interactions as well as mouse and keyboard, the design will be implemented as an HTML5/Javascript web application, and the color scheme should compliment branding of the client's brand.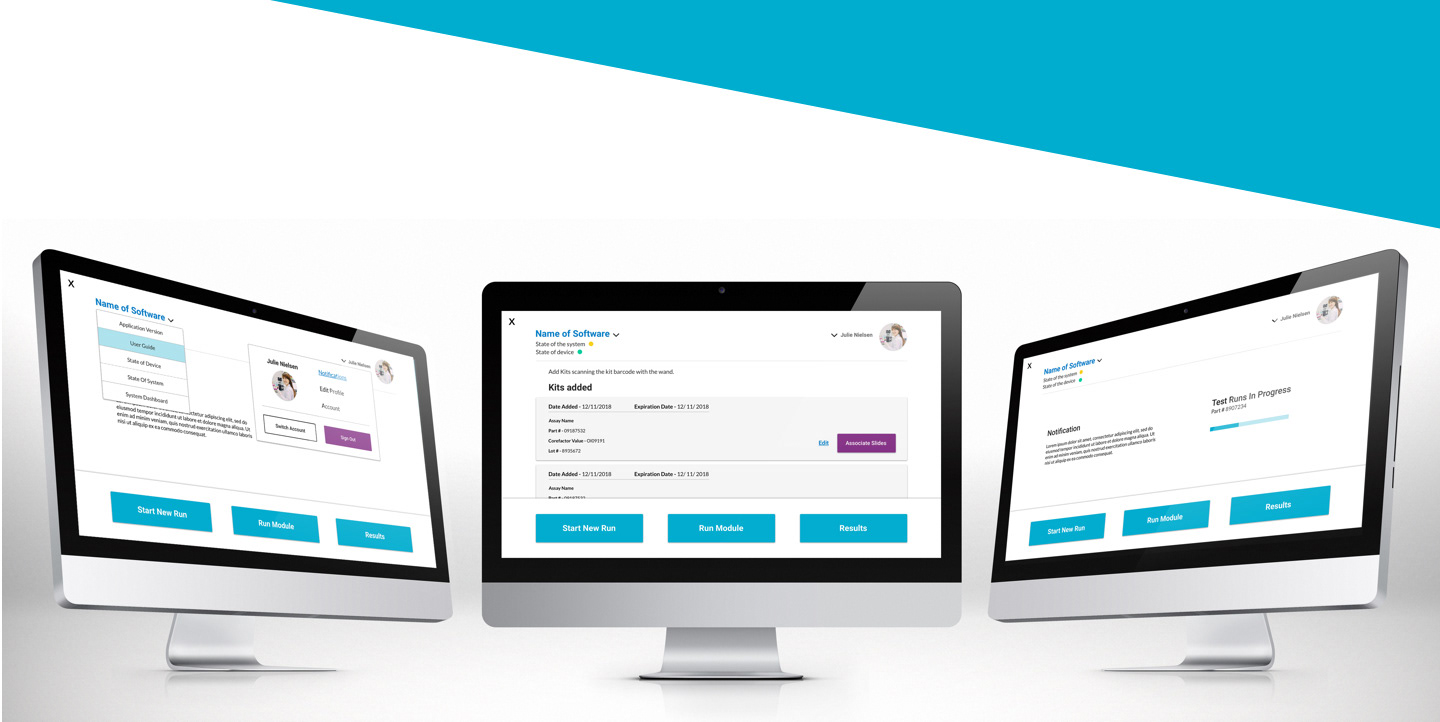 Who are our users and what is it that they really need?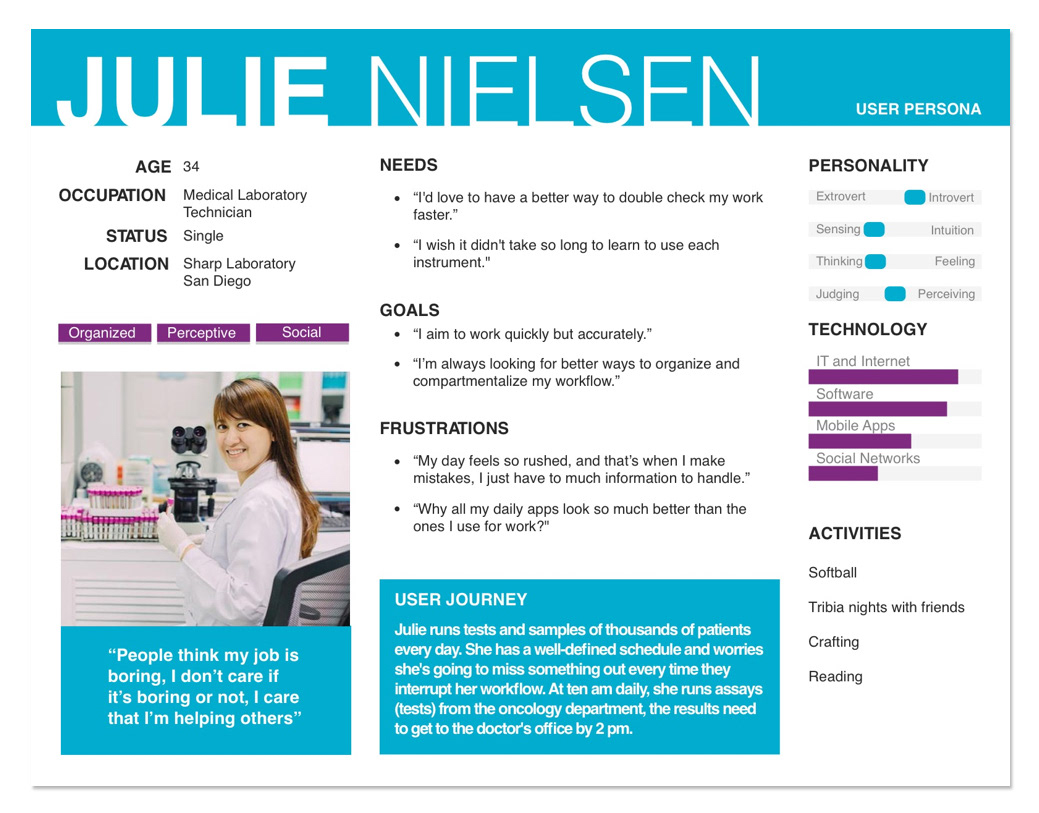 Julie needs intuitive and engaging laboratory instruments so that her work can become more comfortable and a bit more fun. 
She needs to make fewer mistakes, and she needs to have a shorter learning curve with each of the devices and their software.
"Every problem is an opportunity for design. By framing your challenge as a How Might We question, you'll set yourself up for an innovative solution". - IDEO
There are countless tools designers can use to ideate, below you'll see an example of a HOW MIGHT WE? exercise performed.
FINDING CONSTRAINTS & PROPOSING SOLUTIONS
Hands obscure view (worst when handling lots of info)

- SOLUTION -

 Use few choices per screen.
User's arms get tired

- SOLUTION -

 Small & consistent amount of information.
Less accuracy and precision  

- SOLUTION -

 Design with large fingers in mind, s

pace elements generously.
Scrolling is less comfortable

 - SOLUTION -

 Reduce scrolling interactions.
Typing can be awkward and slow

- SOLUTION -

 Reduce typing interactions.
​​​​​​​
First I sketched a user flow. This way I could see if there were any technological constraints or gaps in the user flow before starting the wireframes.
I then sketched different possible screen solutions in pen and paper. This allowed me to move through ideas quickly focusing on structure of content, functionality and hierarchy.
The goal in creating a lower fidelity prototype is to learn as much as possible about how users interact with the product or service you're designing before developing the complete more complex project. At the early stages it's better to stick to grayscale so that users don't get caught up in look & feel and can focus on functionality only.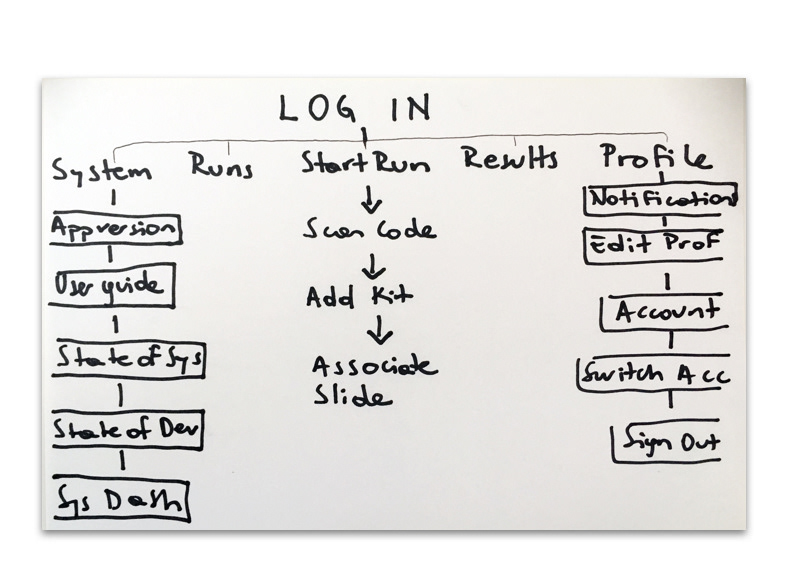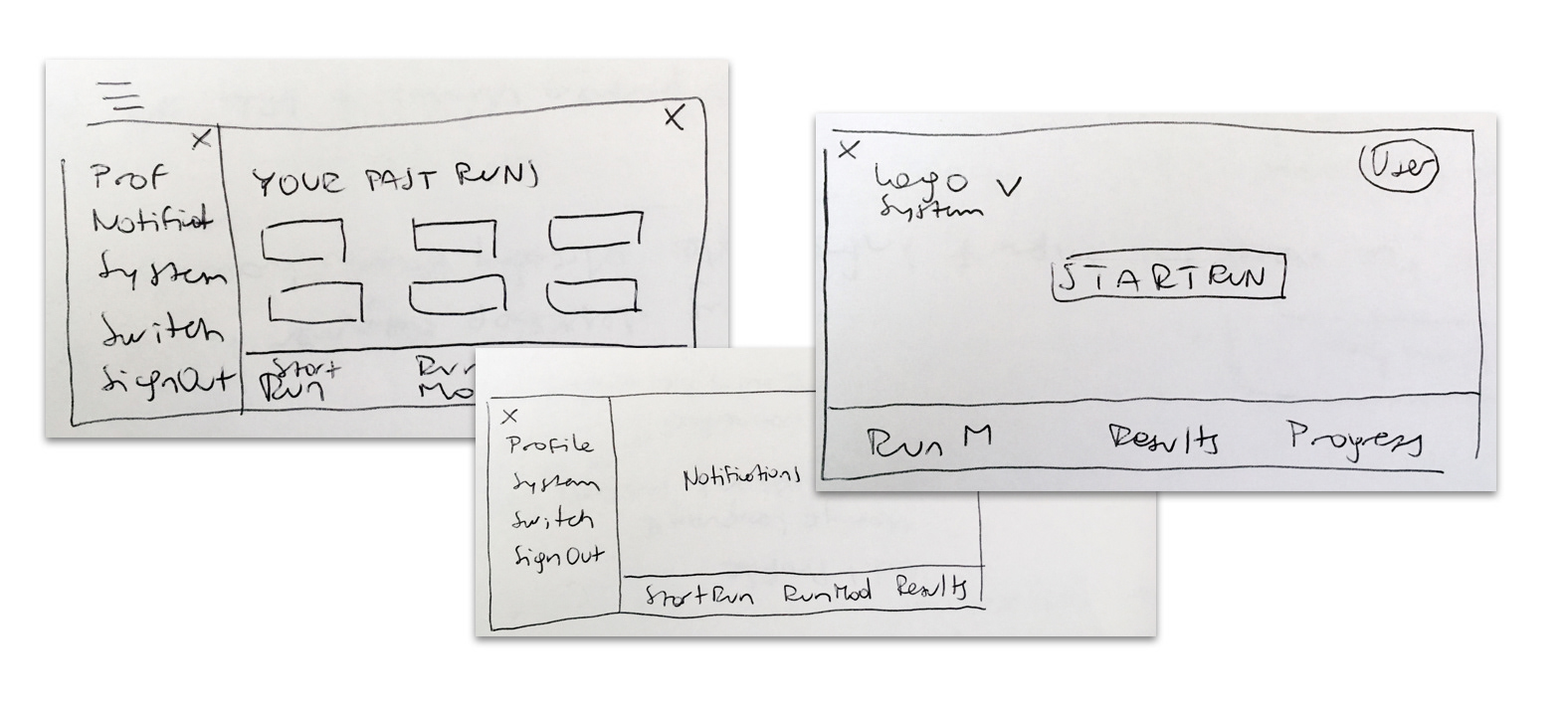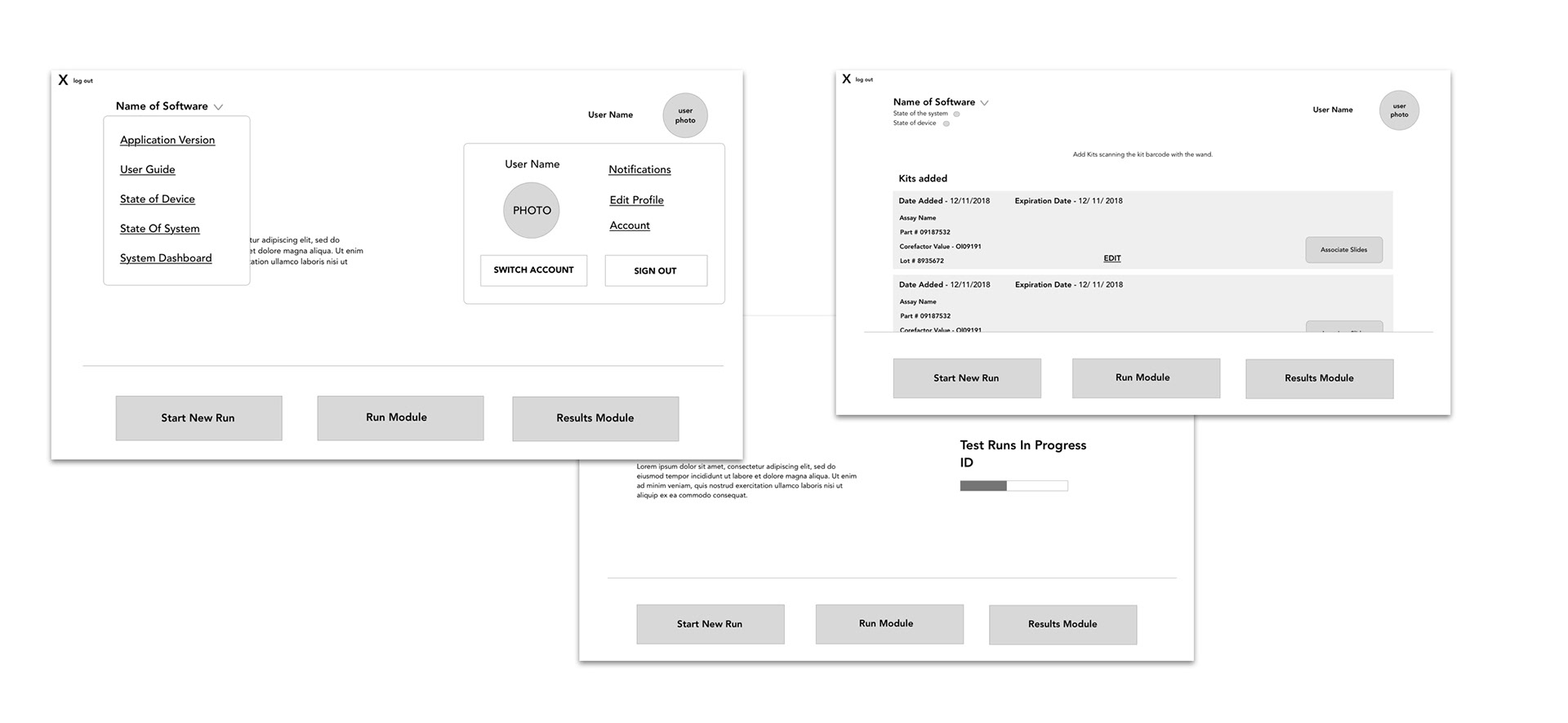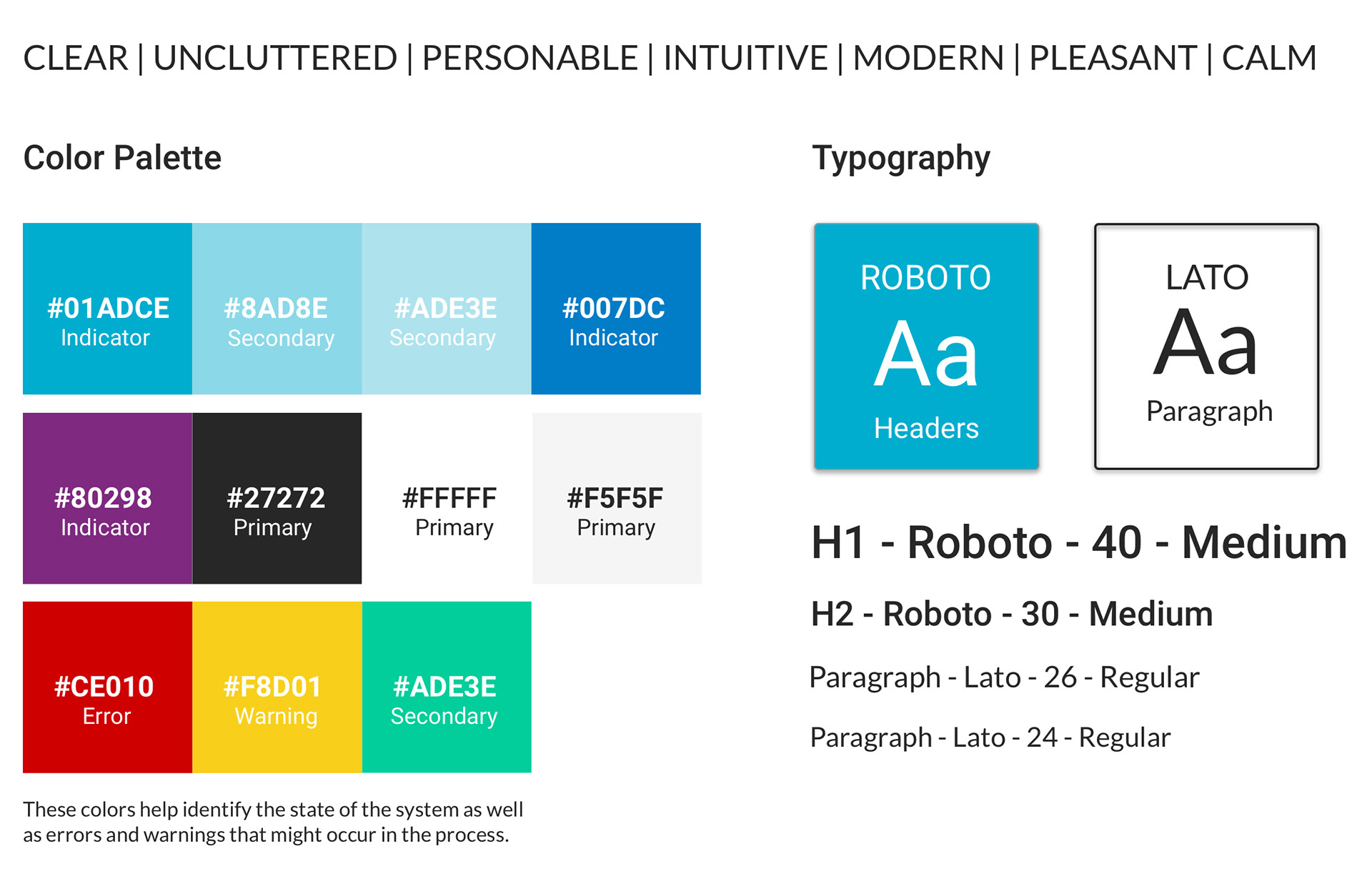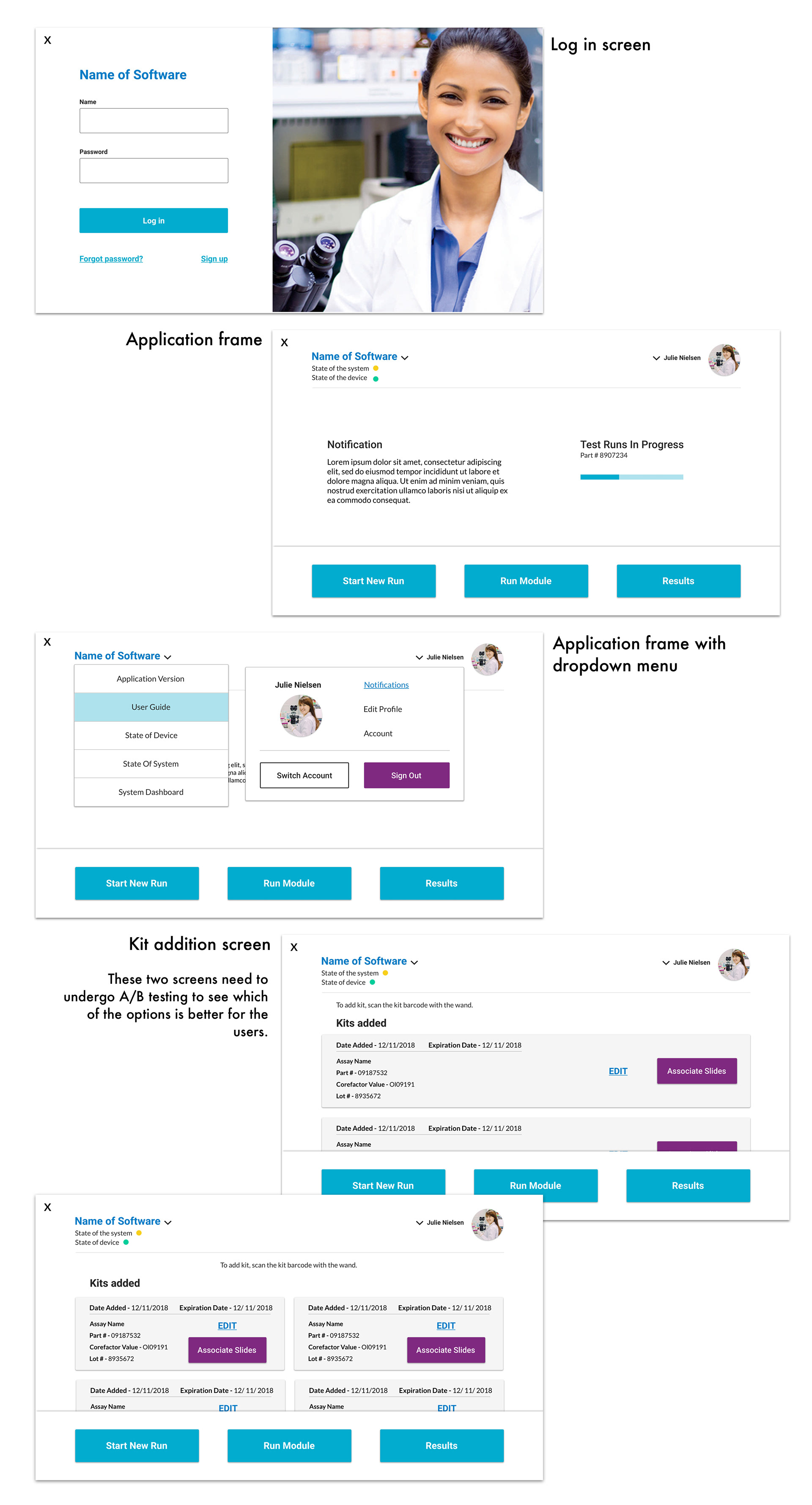 Usability testing with ideal users (A/B testing)
Pay special attention to size of buttons & interactions
Create new ideation process
Iterate! Iterate! iterate!
​​​​​​​