Fitted objective is to motivate people who are new to exercising or coming back to it after a long break. The goal is to motivate users to start working out, building up from tiny increments, celebrating each small progress. The fitted app is designed to remove the stress and insecurities that come along new exercise goals. This was my student project while at CareerFoundry.
Rebecca needs a  way to stay motivated and celebrate small victories with her new workout routine. She is back to exercising after a 2 year break and she struggles with her critical self who always tells her: "you are not doing enough".
PROBLEM STATEMENT EVOLUTION
At the beginning, the problem statement was focused on making sure the users were getting all the right information about their workouts. After interviews and demos with ideal customers, it became clear that getting users the right information, was not the main issue. These individuals were struggling because they felt pressure and stress from the workout apps. They didn't feel motivated, and they felt like they were failing themselves.
From this finding, I set the bar lower and made every 5 minutes spent working out count. The color palette and other functions also changed accordingly and the milestones became easier to achieve.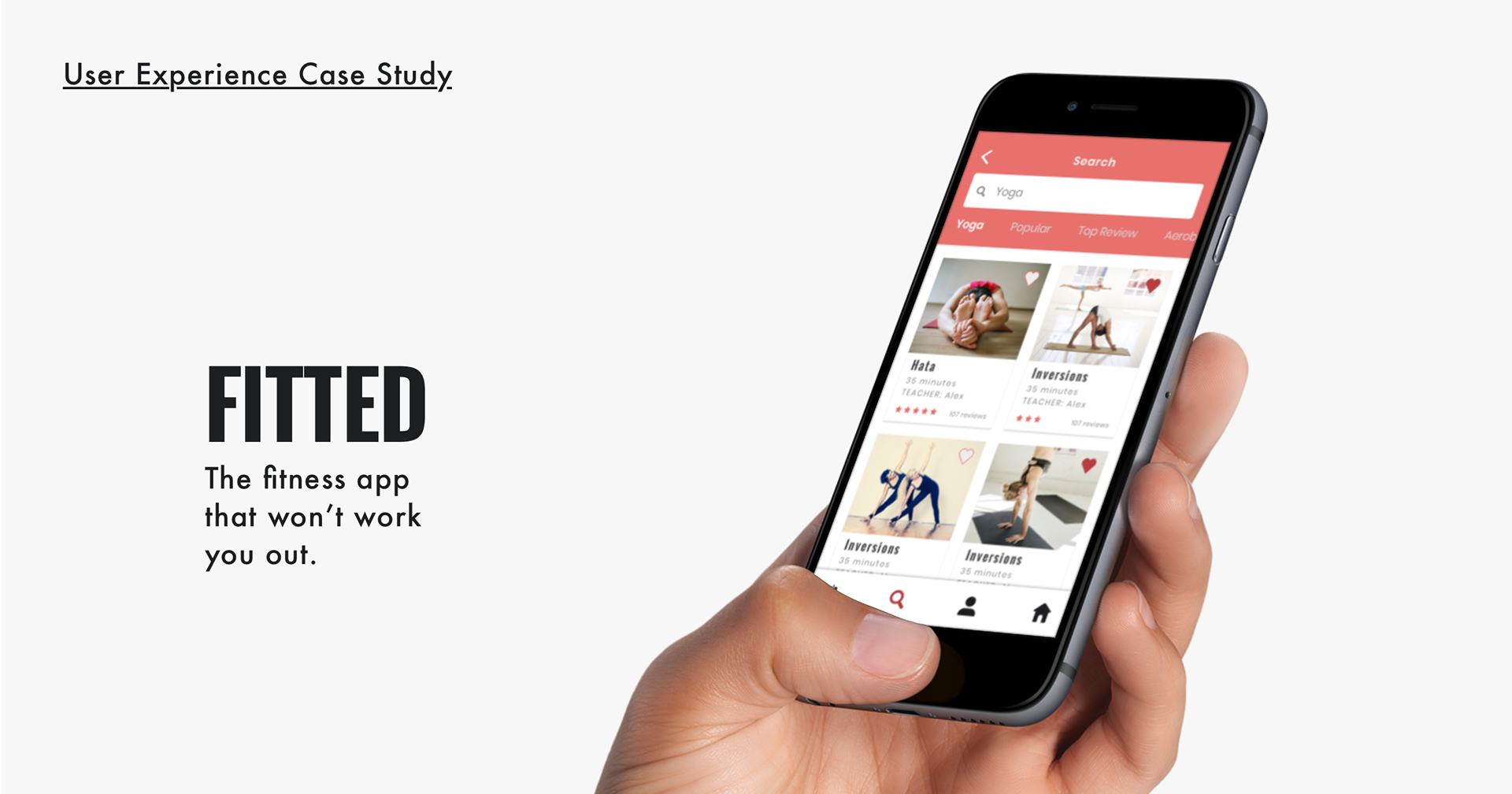 First, I conducted research by interviewing ideal customers. I analyzed the findings and with the data gathered I started building personas to make the app more targeted.
One thing that became clear when creating the personas, is that Fitted needed to be a mobile responsive framework. The users are tech oriented and have more than one gadget so flexibility would need to be built in.
USER STORIES, USER FLOW & LOW FIDELITY PROTOTYPES
With a better idea of who I was building for, it was easy to start creating user stories and flows.
After creating user flows and a sitemap, I started hand drawing screens considering the mobile first design methodology. 
The screens were uploaded to Invision and tested with ideal customers.
​​​​​​​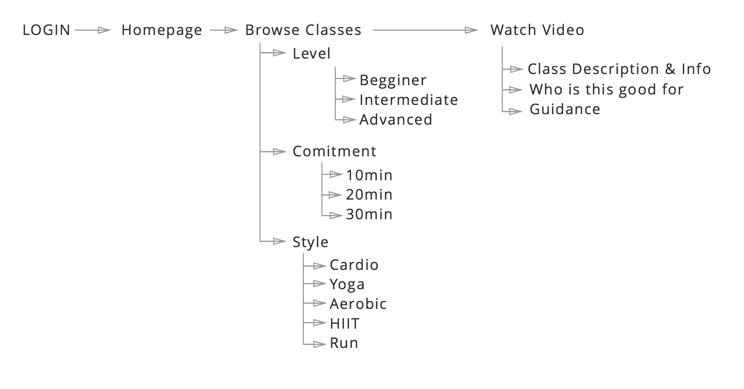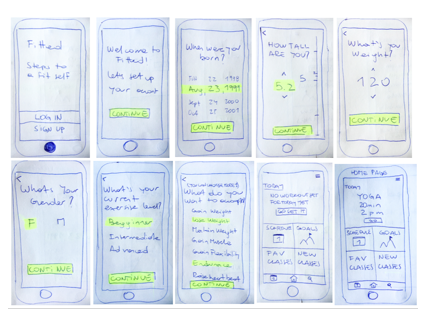 The tests performed earlier, brought to light errors in the flow and other misconceptions. We corrected those and moved into mid fidelity wireframes using Sketch. These were also tested.

MOOD BOARDS & CREATIVE DIRECTION
In order to give the gray screens some visual direction and consistent visual communication, mood boards were created.
From these two boards, I decided to use the red dominant mood board. As things evolved, the color palette was changed to resonate with our personas and with the problems we were trying to solve.  The new colors added fun and energized the experience.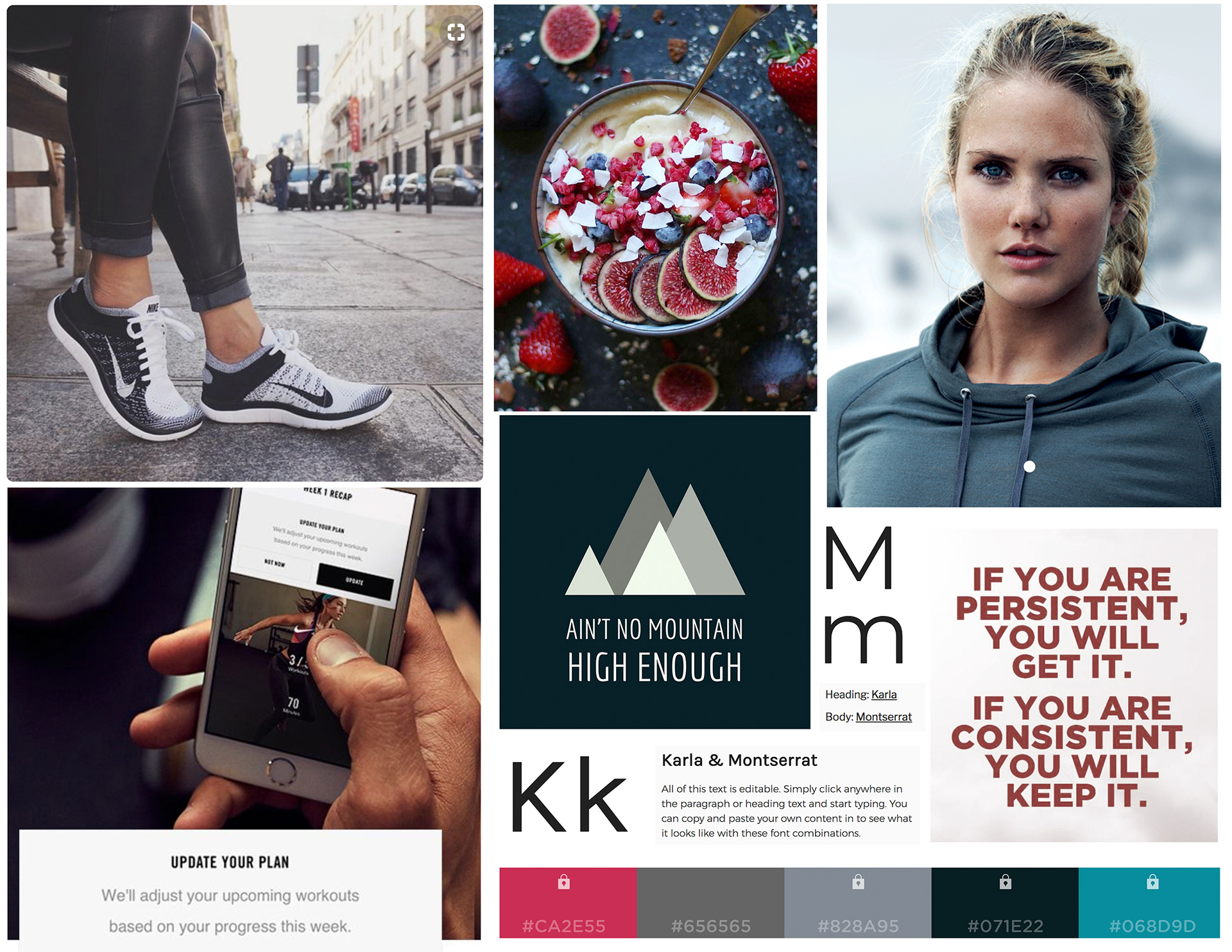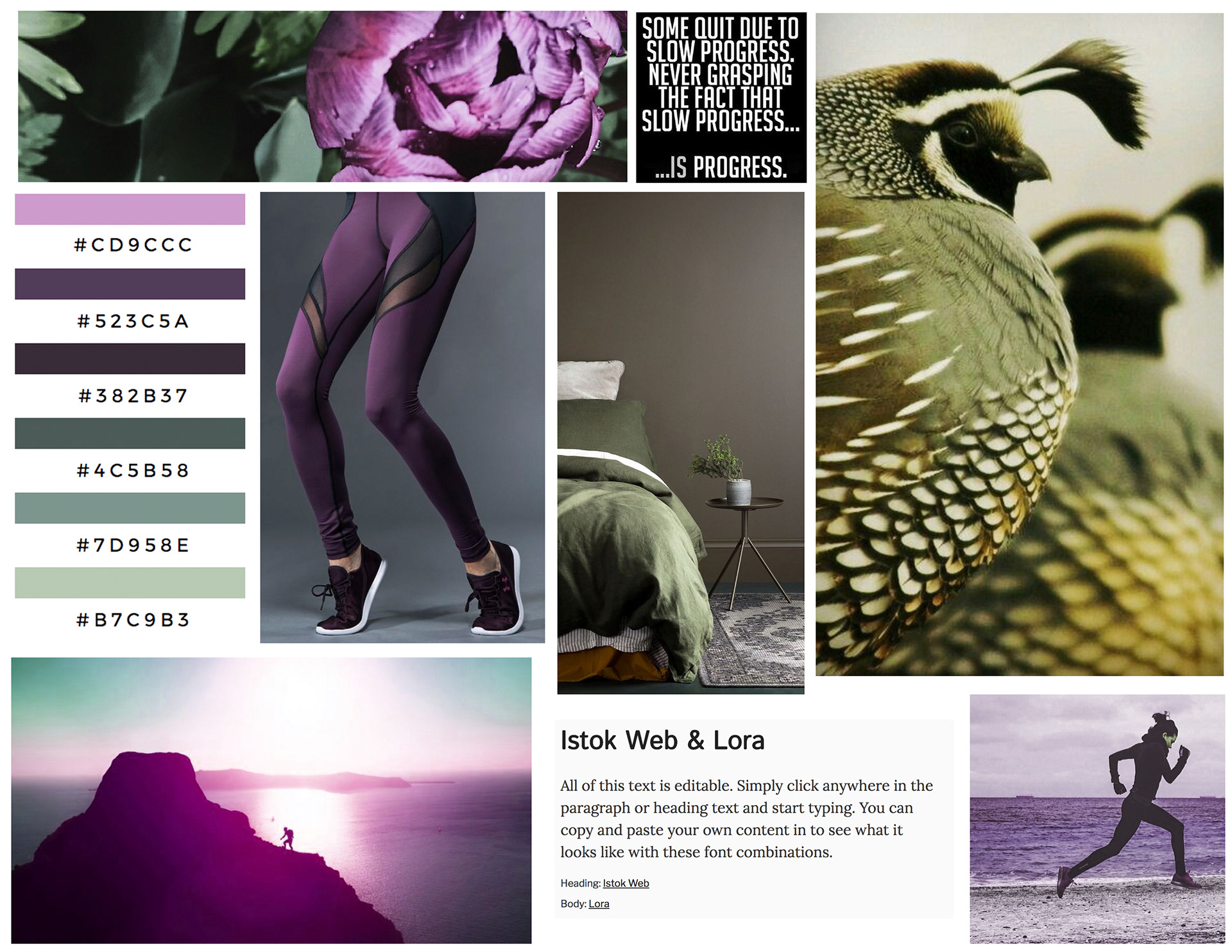 CREATIVE DIRECTION OVERVIEW
The Fitted app is a chill, easy going, fun exercise app.
A workout shouldn't make you feel guilty or work you out.
Any little time working out counts! Even if it means going up and downs stairs at your work while trying to get to meetings.
This app adapts to the busy multifaceted lifestyles of its users and understands that sometimes our victories are less than perfect yet they still are victories! 
​​​​​​​
PERSISTENCE    VS    PERFECTION
EASY GOING    VS    INTENSE
INSPIRATIONAL    VS    LECTURER
SMALL DAILY VICTORIES    VS    BIG WINS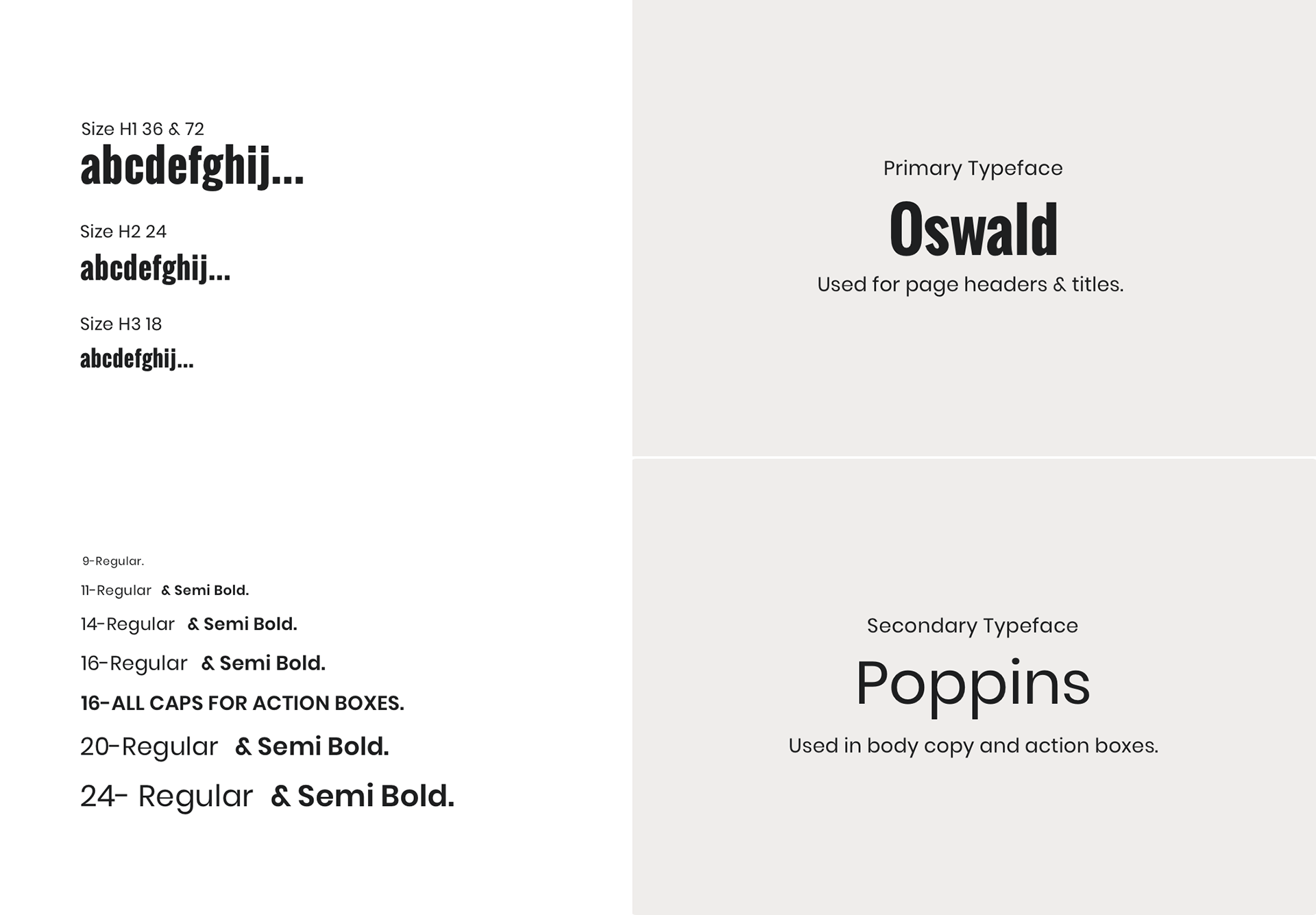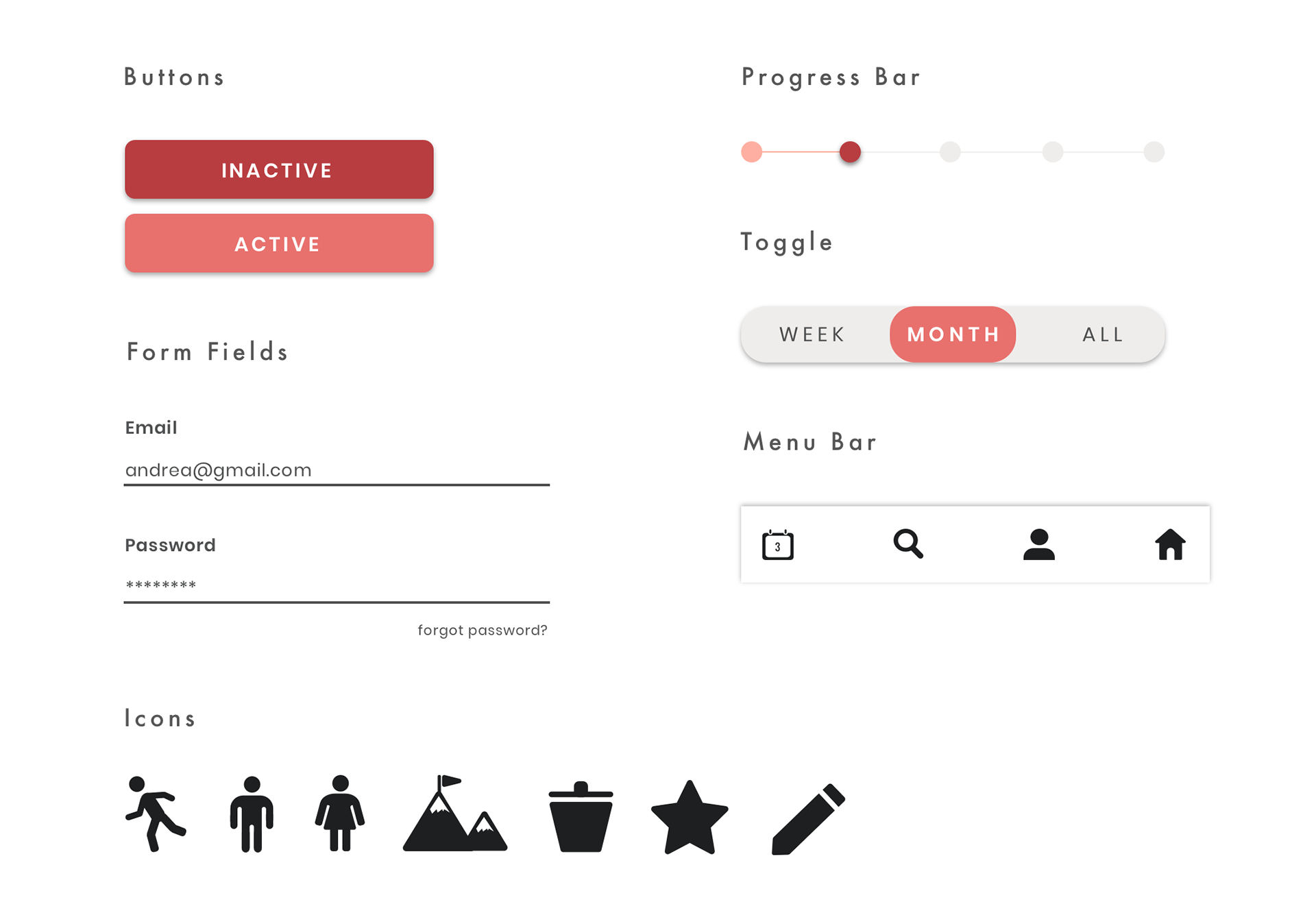 All images were edited using the exact same filters to add visual consistency.
All images use the gray hex value #565656 with a 40 - 60 % opacity.
I wanted to make sure that I did the following while implementing the designs:
Use images that convey an intertwine between workout and daily activities.
Use images with a city context.
Use images of casual workout moments.
Use images that show people having fun while working out.
Use images that are light and bright in colors.​​​​​​​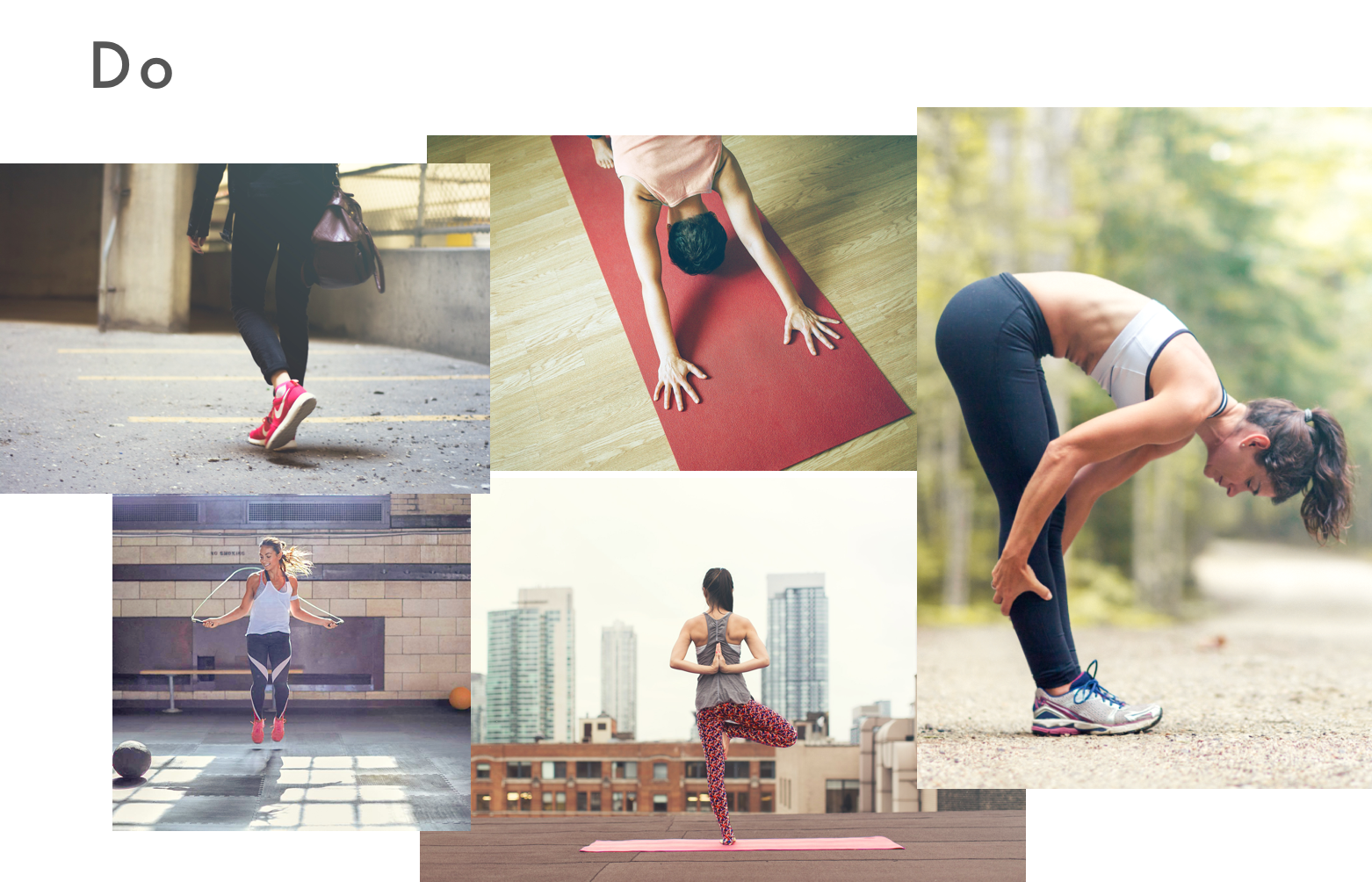 I also wanted to make sure that I avoided the following:
Avoid images where people are posing or have forced expressions.
Avoid harsh lighting and dark indoor backgrounds.
Don't use images that look like fashion ads.
Avoid images in plain white backgrounds.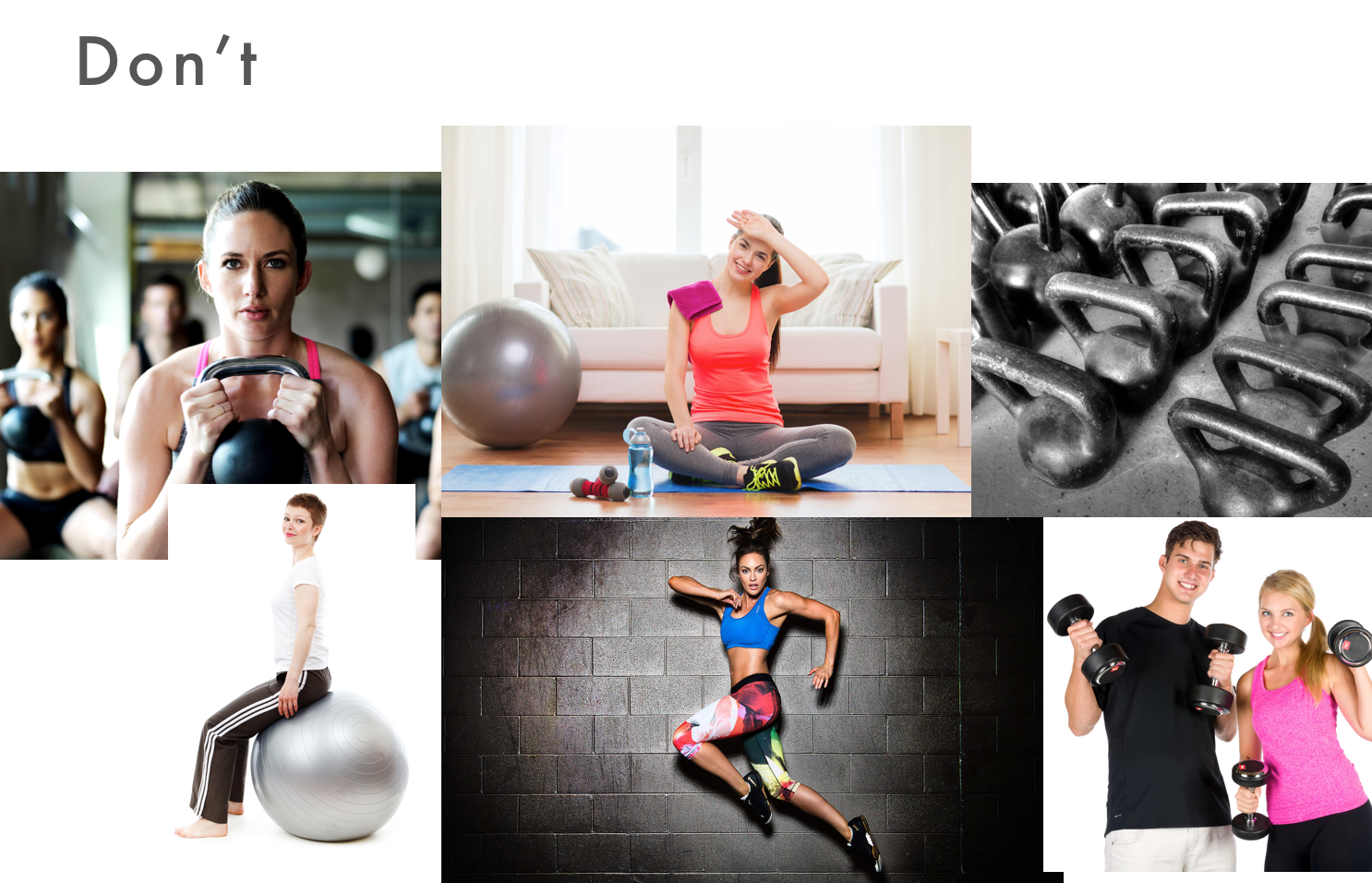 With solid guidelines, it's time to move the creative direction into the actual screens. 
​​​​​​​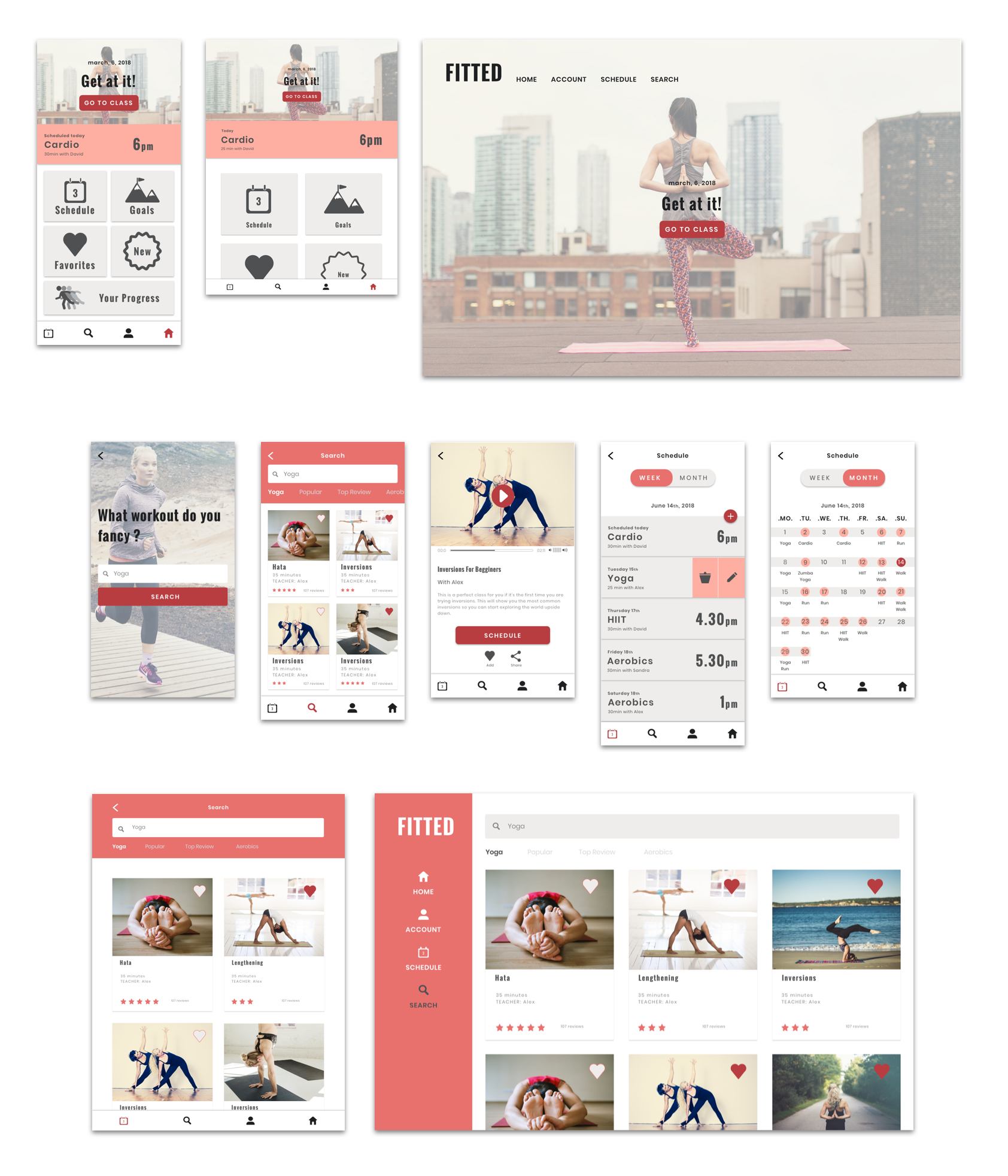 My initial hypothesis was that people need more information about their workout routines in order to stay motivated. After speaking with users and conducting extensive testing, I came to realize that the real problem is that users often feel overwhelmed when they are trying to commit to new workout goals. Based on these findings, I designed Fitted to have a softer more encouraging look and feel.